How To Set Up XCIPTV player
Install the XCIPTV PLAYER app from your respective App Store (Amazon App Store or Google Play).
Launch XCIPTV and wait a few seconds for the app to load.
When first launching XCIPTV you are prompted to enter login information for your IPTV service.
As mentioned previously, this can be done through Xtreme Codes API or using an M3U URL.
Enter your IPTV service login credentials and click Sign In when finished.
Click Allow, If promted for storage permission.
Wait a minute or two for the media contents to load.
That's it! You have successfully set up XCIPTV APK with your preferred IPTV service.
XCIPTV Information & Features
XCIPTV is one of the most popular applications among those using the Firestick/Fire TV, Android, and other 
streaming devices.
This IPTV player offers some great features for being 100% free to use! These features include a favorites manager, 
external video player integration, picture settings, multi-screen, recording, and more.
Continue reading below for how to add channels to favorites and integrate external video players within XCIPTV.
How to Add Channels to Favorites
The ability to add channels to favorites is one of the best features within XCIPTV!
Follow the short guide below on how to add channels to favorites.
 Locate any channel your IPTV service offers and hold down the OK button on your remote.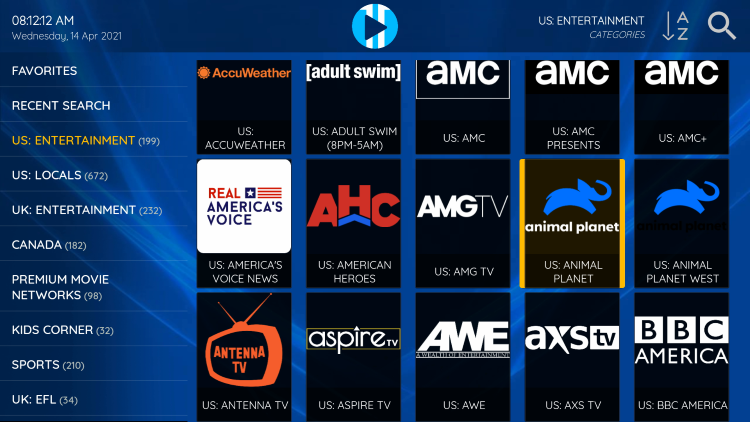 You should notice a star icon appear over the selected channel.
Return back to the channel category list and click Favorites.
Notice your selected channel is now located within your Favorites. To remove a channel hold down the OK 
button on your remote and the star icon will disappear.